Coaches
"The smallest gesture often makes the biggest difference."
— John Wooden
Thanks to all the coaches!
We would like to thank the many coaches and celebrities from both Tucson and from across the country who have contributed their time and effort to make Coaches for Charity a success.
2023 SIGNATURE COACHES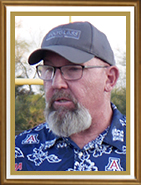 Coaches for Charity 2023 pregame speaker Glenn Parker
Glenn Parker visited the teams before the Kickoff Classic game between Copper Canyon and Cholla High School. Parker was the Honoree Signature Coach and keynote speaker at the 2022 Kickoff Classic Banquet.
Due to travel arrangements for the teams from Glendale and Surprise the banquet the week before the games was replaced with a pregame meet and greet.
Parker is a former University of Arizona football All-American offensive lineman.
He was taken in the third round of the 1990 NFL Draft by the Buffalo Bills. He played for the Bills until 1997 including in their four Super Bowls 1990-1993.
He also played three years with the Kansas City Chiefs and for New York playing in the Giants' 2001 Super Bowl.
Since his playing days, Parker has enjoyed a professional broadcasting career including NFL Network's Playbook, CBS College Sports Network, the AFL on NBC, Fox Sports, NFL Europa, Pac-12 Network, and Arizona Cardinals games.
Since January 2022, he has been the Director of Outreach and Engagement at the University of Arizona Foundation.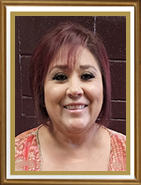 Pamala Moraga – Desert View
When you think of Desert View athletics, you think of Pam Moraga. Coach Moraga has been the Head Cheer Coach at Desert View High School for four years, but she is so much more than just a coach. Coach Moraga is also the administrative assistant for the athletic department and has been supporting Desert View athletics for over ten years. She helps run the DV athletic office and works closely with all programs. Coach Moraga manages all athletic logistics and is dedicated to removing barriers.
She is the first person our student-athletes meet and is always the most spirited person cheering them on. Not only is she a proud member of our community, but her connections to our parents strengthen the partnerships between our community and our athletic programs.
Coach Moraga leads by example. As a coach, she has rebuilt an exemplary cheer program that has produced D1 athletes. She instills values of education, service, and pride in her teams. Her athletes are model students who take on leadership roles all over campus and in our community. In fact, it is not rare to see Coach Moraga and her team supporting feeder schools and community events. They are everywhere!
Coach Pam Moraga's unwavering commitment to Desert View, our student-athletes, and our community is unmatched. She has the biggest heart and is our greatest cheerleader!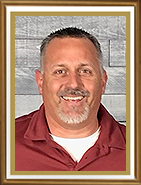 Jody Frego – Willow Canyon
Jody Frego is a booster parent and the owner of LV8 Design Group. He provides all the wraps, banners, and branding for the athletics department, including senior banners. Jody is an advocate for Willow Canyon, serves as a member of the superintendent's advisory committee, and is generally an all-around great guy.
Willow Canyon High School is proud to recognize Mr. Frego for all of his work and support.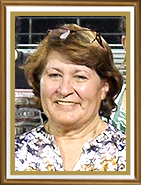 Mary Cordova – Cholla
Mary Cordova is the registrar at Cholla High School.
She works closely with coaches, teachers, and administrators to ensure Cholla athletes are eligible to play sports.
Ms. Cordova is a Cholla alumnus and has worked at Cholla for 26 years. She started her career at Cholla in attendance and registration.
The Cholla High School community is stronger because of Ms. Cordova's dedicated service.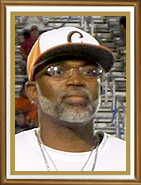 Kendrick Felix – Copper Canyon
Girls Basketball Coach Kendrick Felix has been a vital part of the Copper Canyon school community for more than 10 years. He volunteers countless hours to host tournaments.
All his children have starred at Copper Canyon under his guidance, including the current 5A Central Region girls basketball player of the year, Bri'Ann Felix.
This year our Girls basketball Coach was promoted and true to form Coach Felix stepped up with his "I got it" attitude and filled the role of Head Coach.
If being a devoted father, husband, and coach wasn't enough, Coach Felix has stepped up with his "I got it" attitude by volunteering his time to bring players to downtown Phoenix to serve Thanksgiving dinner to the homeless.
2022 SIGNATURE COACHES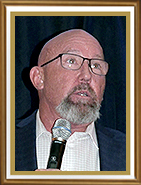 Coaches for Charity 2022 Honoree and Keynote Speaker
Glenn Parker is the Coaches for Charity 2022 Signature Coach honoree and keynote speaker at the Kickoff Classic Banquet.
Parker is a former University of Arizona football All-American offensive lineman.
He was taken in the third round of the 1990 NFL Draft by the Buffalo Bills. He played for the Bills until 1997 including in their four Super Bowls 1990-1993.
He also played three years with the Kansas City Chiefs and for New York playing in the Giants' 2001 Super Bowl.
Since his playing days, Parker has enjoyed a professional broadcasting career including NFL Network's Playbook, CBS College Sports Network, the AFL on NBC, Fox Sports, NFL Europa, Pac-12 Network, and Arizona Cardinals games.
Since January 2022, he has been the Director of Outreach and Engagement at the University of Arizona Foundation.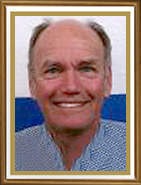 Phil Parks – Sunnyside
Phil Parkes has been the girls tennis coach at Sunnyside High School for over 20 years.
He has made it his mission to teach females from the south side how to play and enjoy the game of tennis. He coaches with nothing but positivity and helps empower these young women and support them in making their dreams come true.
He is much more than a coach, he is a mentor and someone who is actively changing lives by using tennis as his platform.
He does everything with a smile and brightens everyone's day. We are so lucky and grateful to have him as a coach and a role model at Sunnyside.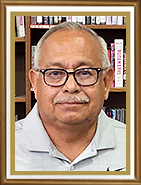 David Levario – Desert View Coach
Coach David Levario has dedicated his entire coaching career to the Sunnyside School District. He started coaching in 1978 at Chaparral Middle School.
He has served as Desert View's Cross Country and Track and field Head Coach for the past 37 years. Coach Levario was a Rodel Exemplary Teacher finalist, has been inducted into the Sunnyside Hall of Fame, and has been recognized by Chicanos for la Causa.
He has produced multiple section and state champions during his tenure including Ray Andrade, Christian Tellez, and Victor Zazuzeta, a two-time state champion. He feels grateful to have had an impact on so many lives.
He takes pride when alumni come back to visit him and acknowledge that cross country or track & field helped them on their journey of life.
Favorite Quotes: "An't do anything about the past; the present takes care of the future." and "Success starts in the classroom, not the field."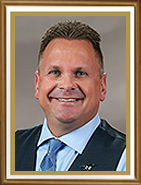 Nemar Hassey – Mica Mountain
Nemar Hassey, a Tucson native, has been in education for over 29 years. Mr. Hassey graduated from the University of Arizona with a Bachelor's Degree in education, focusing on math, and from Northern Arizona University with a Master's Degree in Leadership. Mr. Hassey started as a math teacher and football coach at Sahuaro High School and shortly thereafter joined the Vale School District to help build and develop Cienega High School. At Cienega, he served in many capacities including teacher, coach, and administrator. Now, Never Hassey serves as the principal of the new school in the Vail School District, Mica Mountain High School. He is excited to put all his effort into building the best comprehensive high schools in Arizona.
Gary Minor – Ironwood Ridge
Gary Minor was Ironwood Ridge's first Head Football Coach. He lead the Nighthawks from 2001-2009.
"Coaching at Ironwood Ridge was the best job I ever had," said Minor.
Minor taught in the Amphi School District for 40 years, 21 years at CAnyon Del Oro, and 19 years at Ironwood Ridge.
Since then, Minor has continued his football coaching career with two years as a coach at Catalina Foothills, four years at Marana, and two years at Pusch Ridge High School.
2021 SIGNATURE COACHES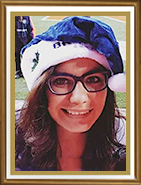 Ellen Mork-Villalobos – Flowing Wells
Ellen Mork-Villalobos is a 2005 graduate of Flowing Wells High School. As a high school athlete, Ellen was the 2003 5A Cross Country Arizona State Champion and a member of the 2004 Cross Country State Championship Team. She was a 2004 High School All-American.
In college, Ellen competed at Pima Community College, the University of Arizona, and Western New Mexico University. Ellen has been a part of the Flowing Wells High School faculty since 2010. She is both a Biology and Health teacher and Head Cross Country and Track Coach at Flowing Wells High School.
Both her boys and girls cross country and track teams are perennial state qualifiers. Ellen is an important role model for all her students. She is a valued member of both the Flowing Wells and Arizona athletic and educational communities. Ellen is married to Adam and they have one child, Roger.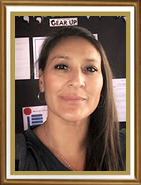 Laura Espinoza-Watson – Amphitheater
Laura Espinoza-Watson graduated from The University of Arizona in 1995. Laura, an All-American and National Champion shortstop for the Wildcats broke and set numerous NCAA offensive records in 1994 and 1995. Today, 27 years later, Laura's NCAA single-season home run and RBI records still stand.
In high school, Laura was the starting shortstop for Team USA where she competed overseas in Australia in the 1991 Junior Olympics.
After graduating college, Laura played professional baseball for the 1996 Colorado Silver Bullets. In 2010 Laura suited up again for Team USA
and played in the Women's Baseball World Cup held in Venezuela. She was the oldest member of the US team and retired at age 37.
Laura began her coaching career in 1996 and continues to serve the Tucson community in both high school and club softball. Her quest to help young athletes learn the game and play at the next level has been fulfilling. Her club softball team, Arizona ThunderCats NXT, finished top 25 in the country this summer. Laura has been married for 25 years to former University of Arizona football player David Watson and they have two children, David E. Watson, a red-shirt sophomore football player at the University of Arizona, and Kristiana E. Watson, a red-shirt freshman softball player for Arizona State.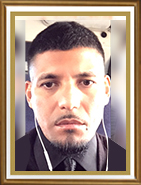 Ismael "Izzy" Galindo – Pueblo Warriors
Ismael "Izzy" Galindo has been coaching Pueblo girls basketball since 2012. He states that he took this job to make a difference at a school that hadn't had much success in girls basketball.
Since Coach Izzy has been at Pueblo, he has carried three levels of girls basketball teams and continues to see the number of players grow.
Coach Izzy played a prominent role in helping Pueblo win the statewide 2017 Tony Komadina Award for having an outstanding grils athletic program.
He has led the girls basketball team to a State Championship game (2018), two State Final Four appearances, and four State Quarterfinals.
Coach Izzy's basketball teams have had the highest team GPA on campus. He has done an excellent job of preparing his athletes for college with many of his players earning scholarships.
Coach Izzy has spent countless hours in the gym and weight room with his players. He is also a great supporter of all the teams at Pueblo.
He lives by this motto: We are not JUST a team, we are FAMILY. We work
HARD and play COMPETITIVELY. We will teach ANYONE who wants to learn. Basketball is for ALL!
One of Coach Galindo's greatest achievements is teaching the love of basketball to all six of his own kids. They
all have played or are currently playing basketball at Pueblo.
Galindo is a graduate of the University of Phoenix where he received his BA in Business Management.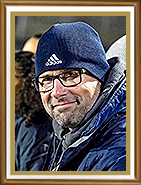 Dave Kruszewskie – Sahuaro
Dave Kruszewski began coaching the girls varsity soccer team at Sahuaro High School in 1998.
He has compiled a record of 308-148-30 while being selected "coach of the year" nine times.
Kruszewski's coaching career is highlighted by nine region championships, 19 consecutive state playoff appearances, 3-time state semi-finalist, and state runner-up in 2009.
Seven of his players have been selected Player of the Year and five were selected to the 1st team "All-Arizona Team". Over 40 of his players have gone on to play in college.
Coach Kruszewski is also the girls swim team's head coach. He has coached alongside his wife Jenny, head boys swim coach, at Sahuaro for the last 9 seasons.
Jenny and Dave have four boys, Michael (Sahuaro class of 2019), Nathan (2022), Brenden (2023), and Andrew (2026).
"I certainly have to thank my wife. Coaching with her has made me a much better all-around coach. She is incredible at what she does.
It goes without saying that the success of our girls soccer program at Sahuaro is in large part due to the incredible assistant coaches I've had over the years. I am grateful for their hard work and dedication."
---
2019 SIGNATURE COACHES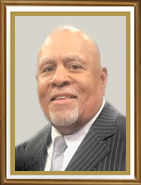 Coaches for Charity 2019 Honoree Julius Holt
Julius Holt is the commissioner of Tucson Youth Football and Spirit Federation. This year Holt was selected to the American Youth Football and American Youth Cheer Hall of Fame from the Desert Mountain Region which includes Arizona, Idaho, Montana, Wyoming, Colorado, Utah, New Mexico, and Nevada. Holt was an outstanding linebacker and defensive end at the University of Arizona under Head Coach Larry Smith and was a mainstay on a stout defense along with fellow Coaches for Charity Signature Coach recipients Ricky Hunley and Randy Robins. Holt graduated from the University of Arizona with a bachelor's Degree in Business and Public Administration and continued his education at Arizona to get a Masters of Education Degree in Guidance and Counseling. Holt was inducted into the Washington D.C. Boys and Girls Club Hall of Fame and played football there as a three-year starting, two-way, tackle and team captain at Cardozo High School. He went on to become a Junior College All American at Ellsworth Community College in Iowa Falls, Iowa before coming to Tucson to play his junior and senior years for the Wildcats. Holt has spent his adult life helping youth as a coach, high school counselor, program coordinator for middle school sports at Tucson Unified School District and administrator of youth sports.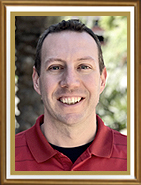 Michael Perkins — Flowing Wells High School
Michael Perkins has been the Head Girls Basketball Coach at Flowing Wells since 2005. Not only has he been involved in the development and building of student-athletes at Flowing Wells, he has always been a strong voice and advocate for girls basketball for all of Southern Arizona. Michael's ability to demonstrate leadership, passion, and vision, speaks volumes about his character. We want to thank Coach Perkins for his hard work, dedication, and continued success at Flowing Wells. Perkin's overall record is 237 wins and 177 loses. His teams have recorded four Flowing Wells Holiday Shoot-out Championships, nine State Play-off appearances, four State Final Fours, three State Championship games, winning the State Championship in 2008. Perkins is a four-time Southern Arizona or Region Coach of the Year and has coached 16 players who continued their basketball careers and education at a college or university. Congratulations Coach Michael Perkins.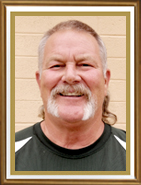 Tommy Steele — Canyon Del Oro High School
Coach Steele is the face and spirit of CDO high school in both the school and on the field. He connects with students in a way that is extremely unique and powerful. He has mentored hundreds of teachers, staff and coaches in his 30 plus years of working at CDO. Tommy received both is Bachelors and Masters degrees at Bowling Green State University. He then signed as a free agent with the Hamilton Tiger Cats, and the next season with the Houston Oilers. Tommy has been teaching in the area of special education and coaching for over 40 years, 36 at Canyon Del Oro High School. During his time at CDO, Coach Steele has received numerous awards and recognitions including Arizona Football Coaches Assistant Coach of the Year, U of A Martin Luther King Award, Reebok Corps, Ohio State University Scarlet & Gray Educational Award, Assistant Coach Arizona All Star Football Game, Amphitheater Public School District Distinguished Service Award, AIA Kino/Sonoran Southern Region Service Award. He has been nominated as Arizona State Teacher of the Year, NSCA National High School Strength and Conditioning Coach of the year (Finalist), Arizona Cardinals Heroes in the Classroom, Disney Teacher Award, and Circle K Teacher of the Year (Finalist). His legacy will be forever remembered and valued. Thank you Coach Steele.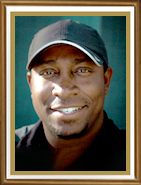 Justin Watson — Maryvale High School
Coach Justin Watson truly understands where our student-athletes come from. He grew up in Phoenix and is a product of the Phoenix Union High School District, graduating from Carl Hayden High School. Justin is a teacher both on and off the field. He has high expectations of his athletes, coaching staff and himself. Watson's drive, perseverance, and passion for the game of football is contagious. He exhibits these same qualities as both a classroom teacher and a head coach. He demands that his student-athletes are respectful, responsible and represent their team and their school with pride both on and off the field. His leadership with these young men has been instrumental in shifting the football program at Maryvale in a positive direction.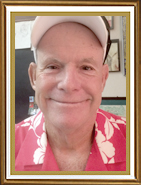 Chris Harrison — Tucson High School
Chris Harrison has been an outstanding teach and coach at Tucson High Magnet School for the last 16 years. During his time at Tucson High Magnet School, he has taught Government and Economics while also serving as the head girls swim coach. He began teaching swim at the young age of 13 and he officially became a club swim coach at the age of 17. This past summer, Coach Harrison completed his 46th consecutive year coaching swim. As head coach of Tucson High's swim team, his girls have set numerous school records while also having many move on to swim at the collegiate level. Coach Harrison's positive contributions to Tucson High and the local community are irreplaceable. Tucson High Magnet School is honored to name Chris Harrison as our 2019 Coaches for Charity Signature Coach.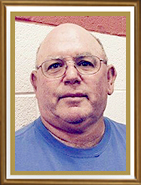 Mark Schaefer — Buena High School
Mark Schaefer is Buena High School's Alternative 2 Suspension Coordinator and Varsity Head Baseball Coach. Buena High School is proud to name Coach Mark Schaefer as our Coaches for Charity Signature Coach. Coach Schaefer graduated from Buena High School in 1977, then earned a Bachelor's of Science Degree in Physical Education from Kearney State College. After a stint of coaching college baseball at Kearny State, Coach Schaefer returned home to Sierra Vista to pursue his teaching and coaching career. In his 29 years of service to public education, he has coached football, wrestling, softball and baseball at the middle school and high school levels. Throughout this span of 29 years, thousands of students and student-athletes have witnessed his passion for teaching, his commitment to kids and his dedication to coaching. Many thanks to Coach Mark Schaefer.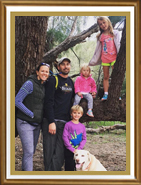 Doug D'Amore — Catalina Foothills High School
Coach Doug D'Amore played locally at CDO and Mt. View High Schools. He played at Idaho State University. After college, he played in Europe for five years. D'Amore has coached six successful seasons at the help of the boys basketball program. He brings positive leadership, consistency and high standards to his program. He develops his athletes to be successful on and off the court. He is a great mentor for young men. As the head coach at Foothills he has had the pleasure of coaching for players that have been voted conference POY, and multiple players voted all-region. The team has won at least 20 games every season, earned five region titles and made the state tournament Final Four three times. Over 15 players have gone on to play at colleges including Stanford, Ball State, Cornell, Cal Tech, Embry-Riddle, Johns Hopkins and Great Falls University. Most importantly, over the past six years, the average team GPA is above 3.7.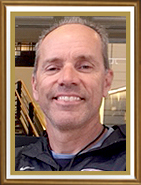 Stephen Schadler — Rio Rico High School
Steve Schadler began building a running program at Rio Rico High School in 1995. By 2017, Rio Rico's Boys Cross Country Team was named by Milesplit.com as "The Best All-Time in Arizona." The girls program was ranked #6 all time in that same ranking. During those years, the boys have won four state championships and the girls two with nine state runner-up trophies, as well. Three boys and two girls qualified for seven Nike Cross Country National Championships with three earning All-American honors. On the track, there have been three state championship teams with three state runners-up teams. Steve has coached over 60 state champion gold medalists and in 2018 he was a finalist for the National High School athletic Coaches Association National Coach of the Year.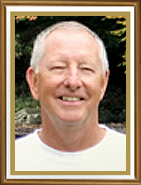 Bob Coate — Pusch Ridge Christian Academy High School
Bob Coate was our head Boys Soccer Coach and retired at the end of last season. Coach Coate has been a blessing to the Pusch Ridge Christian Academy family for the past 19 years. During those 19 years coaching boys soccer, Bob has been a Godly influence on many student-athletes, their parents and other coaches at our school. Bob, your reputation is what others say and think of your and your reputation is outstanding as a coach, father, husband and friend to many. On the other hand your character is who your truly are. God knows your character and we believe that He would say of your time here at Pusch Ridge Christian Academy, "Well done good and faithful servant." Thank you for your 19 years of service and our prayers and appreciation are with you always.
---
2018 SIGNATURE COACHES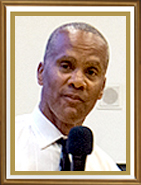 Coaches for Charity 2018 Honoree Randy Robbins
Randy Robbins was born in Casa Grande and played college football at the University of Arizona. As a Wildcat defensive back he totaled twelve career interceptions and was named to the All Pac-10 Defensive Team. A fourth round selection (89th overall pick) in the 1984 NFL Draft, Robbins played for the Denver Broncos for eight seasons including three Super Bowls (1984–1991) and the New England Patriots (1992). In his NFL career he recorded 8 sacks as a defensive back and 13 career interceptions. After his NFL career Randy returned to the University of Arizona as a graduate assistant coach for two years. In 2000 Dick Tomey promoted Randy to a full time position as Assistant Coach for the Wildcat football team. Randy graduated from Casa Grande Union High School in 1980 before he headed to Tucson to play for the Wildcats. After 9 years in the NFL and coaching at the U of A he returned to his hometown where he became Athletic Director at his alma mater in 2014.
Soma Helu – Ironwood Ridge High School
Ironwood Ridge is honoring Soma Helu as its signature coach this year. Soma has coached both football and track and field at the school since 2011. He is an integral part of the lives of our student athletes, helping them attain their highest goals. Recently, Soma has taken the responsibility of Head Freshmen Football Coach. He has made sure the focus is on developing character and stressing the importance of academics. Soma's influence on our young Nighthawks is immeasurable and deserves this honorable recognition.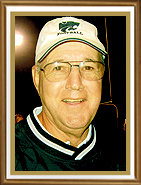 Wayne Jones – Marana Mountain View High School
Wayne Jones was the first football coach at Mountain View. Under his leadership, the team won over 100 games. He is also the only coach to bring an Arizona Football State Championship to Mountain View High School. Under his guidance, the football program welcomed in over 100 student-athletes each year, with the majority of those students still giving credit to Coach Jones for the successes they have enjoyed in their lives. The football players were taught character qualities that have served them in school, in adulthood, and in becoming strong community members. Many of them now serve in our own community as doctors, dentists, teachers, business owners, and most importantly, as strong family men. Coach Jones led these men on and off the field. His value to the community is unmatched and his stewardship is felt across Tucson.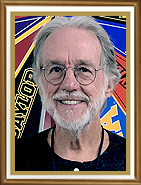 Graig Wunderlich – Cholla High School
Craig Wunderlich is in his 34th year as a school social worker for Tucson Unified Schools. The past 29 years have been at Cholla High School. As a school social worker he provides personal counseling including crisis intervention, facilitates support groups, and generally advocates for the mental health of Cholla's students. He coordinates services for our homeless teens and runs an annual overnight retreat for students whose lives have been affected by drugs and alcohol. He is Cholla's contact for the Boys To Men Program. Cholla has a large at-risk population, but through Mr. Wunderlich's leadership the school has been able to graduate as many as 28 homeless students per year and provide a safe space for students suffering from anxiety, depression, or other crises. Mr. Wunderlich has a Master's Degree in Social Work from the University of Iowa, is President of the Board of Divorce Recovery, Inc., has taught social work classes at Arizona State University, and Pima College, and worked for community mental health agencies.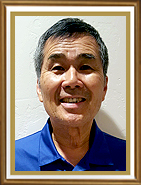 David Gin – Palo Verde High School
David Gin was the Boys Basketball coach from 1989 through 2008 and again in 2011-12. A TUSD employee for 39 years, Coach Gin has coached for 38 years. After retirement in 2003, David continued to serve our students serving as a substitute teacher for the past 15 years. Compiling an on the court record of 286 wins at Palo Verde pales in comparison to the number of students and student-athletes whose lives he touched in his career. Coach Gin was inducted into the Palo Verde Hall of Fame in 2012 joining 22 former coaches, employees, athletes, and teams. Two of his teams share induction. In 1999-2000 Coach Gin was named the Arizona Daily Star Coach of the Year, the year he took the Titans to the State Championship game. The Titans were regular participants in the State Tournament as they made 12 appearances in a 13 year span. Winning Region Championships in 1998, 2002, and 2007, Coach Gin was tireless at leading his teams to success. The accomplishment that Palo Verde is most proud of is Coach Gin's record of sportsmanship. Coach Gin and his Palo Verde teams were awarded the Boyd Baker Team Sportsmanship Award in 2001 and 2003. "I think what I'm most proud of was the Boyd Baker sportsmanship awards. We tried to instill in the kids a sense that it's not all about winning."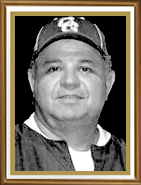 Ben Gutierrez – Casa Grande High School
Ben Gutierrez has been involved in Casa Grande football and all athletics for the last 40 years. He has served as head freshman football coach, assistant baseball coach, head statistician, game announcer, and of course his job title of equipment manager. Gutierrez was highlighted in a 2016 article in the Casa Grande Dispatch, "As the equipment manager for the school's athletic department, the 1982 CG Union graduate orders the supplies and washes the uniforms. He serves as a right-hand man for the coaches. He greets the visiting teams and game officials and makes sure they have everything they need. On any given afternoon or evening, his duties might involve keeping statistics, operating the scoreboard or serving as the public address announcer. Mostly, he's there for the students, thousands of whom he's influenced over the years as a mentor, role model and former coach. Gutierrez is always eager to help students, coaches, visiting teams, officials and even journalists who attend CG Union athletic events."
Ricardo "Bambi" De La Riva – Nogales High School
Coach de la Riva has been coaching at Nogales High School since 1993 at different levels in the basketball program. However, he has been the varsity basketball coach at Nogales High School for the past 16 years. All together coaching middle school and high school, it's been 37 years. His overall record at the varsity level is 246 – 160 and his teams have qualified for the state playoffs 10 out of the 16 years. Nogales won the state championship in 2011 and has appeared in numerous state semi-finals and quarterfinals. His program is one of the best in the state. He was named the 2011 Kino region Coach of the Year, Coaches Association 4A-1 Coach of The Year, and Southern Arizona Coach of the Year. A number of his former players have gone on to play at the collegiate level. He has worked at Nogales Unified School District for 43 years in the following positions: Support Services Director, Purchasing Director, Project Manager. Coach de la Riva has been married to his wife Alma for 31 years and has 3 children–Natalie, Diana, and Ricky.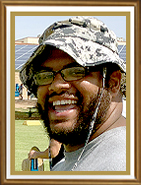 Joe Hawkins – Vista Grande High School
Coach Hawkins has been a part of the Vista Grande family since the school opened in 2009. During his tenure at Vista, Coach Hawkins has served in several capacities. He currently is the Equipment Manager for all sports at VGHS. Coach Hawkins also spends a great deal of time coaching the athletes at Vista Grande. He is an assistant on the varsity football staff, coaching the defensive line and running backs. Coach Hawkins also spends a good amount of time on the hardwood as an assistant on the Spartan basketball staff. Coach Hawkins is one of those individuals who truly cares about all the student-athletes he encounters and does everything in his power to make sure those people have the opportunity to succeed. "It has been my privilege in the eight months I have been at Vista Grande to know Joe Hawkins and see all the amazing things he does for the young people in our community," said Head Coach Chris Semore. "There is no one more deserving to be the signature coach for Vista Grande than Joe Hawkins."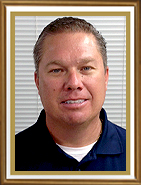 Steve Botkin – Sahuaro High School
Steve Botkin was the head women's basketball coach at Rincon High School from 1995-2000 where he compiled a record of 116 wins and 58 losses. He moved to his alma mater–Sahuaro High School to teach and coach in 2001. Since then he has compiled a record of 381 wins and 131 losses. His 497 career varsity wins and 72% winning percentage ranks him #1 in Southern Arizona and 3rd in the State for active coaches. He has been nominated for Region Coach of the year 10 times, All Sports Tucson coach of the year four times and the Arizona Daily Star/Tucson Citizen Coach of the Year twice. Coach Botkin's teams have gone to the State playoffs for 22 straight years. They have also won eight Region Titles, appeared in four Elite Eights, and made it to the Final Four last season. Coach Botkin became Sahuaro High School's Athletic/Activities Director in 2017. He has overseen the continued growth of athletics and activities and during his first year as A.D., Sahuaro was recognized by the Arizona Interscholastic Association as the large school Tony Komadina Award Recipient for Excellence in Women's athletics.
---
2017 SIGNATURE COACHES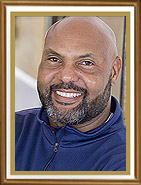 Coaches for Charity 2017 Honoree Ricky Hunley
Ricky Cardell Hunley (born November 11, 1961) is the first University of Arizona Football Player to be selected as a Consensus All American. Hunley played at the UofA from 1980-83 and was a first team All American his Junior and Senior years. Hunley was drafted seventh overall in the first round and went on to an NFL career with the Denver Broncos (1984–87), Phoenix Cardinals (1988), and the Los Angeles Raiders (1989–90). He coached on the collegiate level at the University of Southern California (1992–93), University of Missouri (1994–2000), and University of Florida (2001). He started his NFL coaching career in 2002 for the Washington Redskins and later the Cincinnati Bengals from 2003 to 2007. Hunley and his wife Camille live in southern California and have two daughters, Alexis and Kenady. In 1998, he was inducted into the College Football Hall of Fame–the first player from the University of Arizona to be enshrined.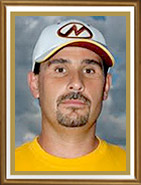 O J Favela – Nogales High School
Coach Favela has been teaching at Nogales High School for 20 years and he has been the Head Baseball Coach for the past 12 seasons. His overall record is 262-132-2 and he has won Coach of the Year during the 2010 and 2016 seasons. This past season, Coach Favela and the Nogales High School baseball team won the 4A Conference State Championship. Additionally, he has guided the baseball team to Region titles in 2010 and 2016, and the State Runner-Up in 2014. Several Nogales High School baseball players during Coach Favela's tenure have gone on to play at the collegiate and professional level. Coach Favela is the son of a coach, Oscar Favela Sr., who taught and coached at Nogales High School for many years and is still an assistant on his son's coaching staff. Coach Favela has been married to his wife, Yvette, an Assistant Principal at Nogales High School, for 21 years and they have two boys, Diego Rey (17) and Andre Ricardo (11).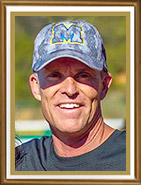 Martin Honea – Marana High School
Martin Honea was an outstanding student athlete at Marana where he lettered in football, baseball and track. He graduated from Marana in 1979 and went on to become an All-American in track and field competing in javelin and the decathlon at Point Loma Nazarene University. He was also named to the All-Region baseball team and was inducted into the Point Loma Sea Lions' Sports Hall of Fame in 1999. After excelling in college in San Diego, Honea returned home in 1988 to raise his family. He started out as a substitute teacher and coach until being hired full time in 1991. Honea coached football and track and field at Marana High School. His coaching success includes two trips to the state football playoffs. He was named Southern Arizona Coach of the Year in 1996. He coached several track and field state champions as his athletes set 23 school records in 13 different events. He also coached 20 All-Americans and one national champion at the Junior Olympics. As the Inventor of the "Ultra Speed Pacer", used by national, Olympic, and world record holders for speed development, Honea has consulted and worked with many top sprint coaches. He has presented many times at the Arizona Track Coaches Association and National Association of Speed and Explosion conventions.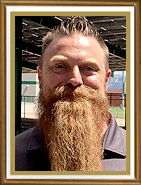 Jeremiah Johnson – Tanque Verde High School
Jeremiah Johnson was born in Kearny and raised in Miami, Arizona. He has been coaching football for 10 years. Jeremiah was the head football coach at Miami High School for two years before making the move to Tanque Verde. He has been teaching History and coaching football at Tanque Verde High School for the past four years. He was influential in bringing stadium seating and lights to Tanque Verde's field. Jeremiah continues to work on building the program. His coaching highlight was having the chance to coach with his father, Bill Johnson. The quality that makes Jeremiah stand out is his devotion to the Tanque Verde community. He is always willing to do whatever is asked of him, and he is always focused on what is best for students. Jeremiah has a sincere concern for his athletes and works towards guiding and mentoring his student athletes into becoming responsible young men.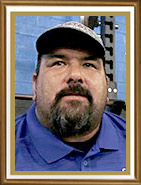 Roy López – Sunnyside High School
Coach Roy López, Jr. arrived at Sunnyside High School in 2016. He brought an impressive coaching resume and personality that energized the Blue Devil athletic culture. Coach López was the defensive line coach for the 2007 State Champions Phoenix St. Mary's High School. He spent ten years as the head coach for Tempe Marcos de Niza and was named coach of the year in 2007 and 2009 before taking the reigns of the Sunnyside football program. While focusing his energy on the transformation of the football program and establishing himself in the Sunnyside community, Coach López managed to bring four victories to Sunnyside his first year. As the Athletic Director Ricky Torres wrote, "I have had the privilege of observing Coach López while interacting with his athletes and the discipline he has instilled in them. It is amazing watching Coach transform young kids into hard working young men. Coach López has the ability to connect with his athletes as a player, teacher, coach and parent. Roy López, Jr. knows what it takes to develop champions and we are honored to have his influence, high expectations and character join the Blue Devil family as our steward toward success."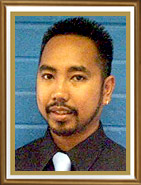 Mario Matanza – Pueblo High School
Coach Matanza graduated from Pueblo Magnet High School in 1996 and has been coaching volleyball in Tucson for the past 17 years, eight as a head coach. He attended the University of Arizona from 1996-1998 and began working at Pueblo Magnet High School in 1998. Coach Matanza served as an assistant coach for Pueblo's girls and boys volleyball teams from 2000-2004 before becoming the athletic director at San Miguel High School. Coach Matanza became the head coach of Pueblo in 2013 and took over a program that was 1-42 the previous 4 years to qualifying for the State Tournament the past two seasons with a combined record of 29-6. He is Pueblo High School's Community Liaison and a licensed foster parent. He has been happily married for eight years to wife Vanessa Lukosky Matanza and together they have two wonderful children Dante Lukosky Matanza (7 years old) and Serenity Nicole Lukosky Matanza (8 years old). Pueblo Athletics would like to recognize the 2016-2017 Gila Region Coach of the Year, Coach Mario Matanza for his exceptional work at Pueblo High School.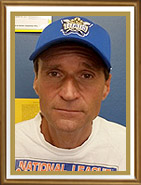 Jim Mentz – Palo Verde High School
Coach Mentz has been teaching and coaching in TUSD for three decades at Howell, Magee, Pueblo, Catalina, but mostly at Palo Verde High School. He is entering his 31st year coaching baseball. Among his baseball accomplishments are the State Championships in 1990, 1991 and 2014, State Semifinals in 2000, Coach of the Year by local media outlets in 1991, 1998, 2000 and 2014. Coach Mentz has sent 28 players on to play college baseball, five players have gone on to professional organizations, two were named all-state player of the year, and 14 are now coaching at some level. He has compiled 270 career wins, the most by far in school history. He also takes pride and puts a lot of time, money and effort into maintaining PV's baseball facilities. In girls soccer, Coach Mentz has led his teams to three state finals and one semifinal. His coaching awards include: Coach of the Year recognition by local media in 1992, 2006, 2011, 2012, 2016, and 2017. Coach Mentz has won 19 playoff games in his career and has 332 career wins, the most in Arizona. Coach Mentz's program has sent 30 players on to the next level, has had two All-Sports Tucson Scholar Athletes of the Year, and 14 former players have gone on to coach high school soccer in Tucson. Coach Mentz has taught PE at all levels in TUSD starting in 1990. He can also be heard on Friday nights announcing Titan football games, something he's done for 24 years. With the help and support of his wife, Patty, we are happy to acknowledge this native New Yorker's impact at Palo Verde Hish School and in Tucson community and present him to you as our Palo Verde Signature Coach.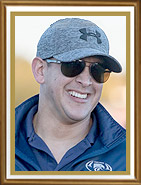 Manny Padilla – Ironwood Ridge High School
Manny Padilla has been a teacher and coach at Ironwood Ridge High School for the past decade. Manny is currently the PE department head and oversees the entire strength and conditioning program for Ironwood Ridge Athletics. He is also an assistant coach for the Varsity football team and is the Head Track and Field Coach. Coach Padilla is a graduate of Amphi High School and proudly represents Amphi district's family. His commitment to our students is demonstrated by his year-round dedication to our student-athletes in the weight room and on the track. His skill is highlighted by the hundreds of athletes whose performance is showcased at athletic events. Ironwood Ridge High School is fortunate and appreciative of Manny's commitment to our students and student-athletes.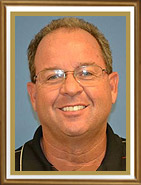 Rich Utter – Rincon / University High School
Although he lettered in four sports at Unatego High School, New York, it was basketball that captured the heart of Rich Utter. His first coaching job was in Elfrida but he moved to Rincon University High School in 1981, beginning a coaching career that spans four decades and still continues. Coach Utter coached both boys and girls basketball at the JV level before becoming the varsity boys coach in 1989. The Rangers have won numerous divisional titles and make frequent appearances in the state tournament, finishing as state runner up in 2006. He ended the 2015-2016 season with 418 varsity wins, placing him third on the list of Tucson's winningest basketball coaches. He has also served as a volunteer coach for many youth teams at Sporting Chance, YMCA and Parks and Recreation. Described as a "team first" coach in the Arizona Daily Star, and the "Dean of Southern Arizona Basketball Coaches" by Buena High School Coach Dave Glasgow, Rich Utter has earned his share of recognition, twice being named coach of the Year. However, it is the opportunity to teach, both on the court and in the classroom where he worked as a math teacher for 33 years that has provided the most satisfaction. As Rincon alum Justin Harden, wrote, "Coach Utter has presided over a successful program by creating a culture where players are comfortable to approach him to discuss life and basketball. He is willing to do so much for his players to put them in a place to win-not just games, but in life." For Utter, that sums up the essence of coaching.
2016 SIGNATURE COACHES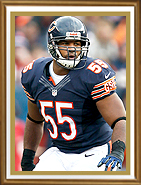 Coaches for Charity 2016 Honoree Lance Briggs
Lance Briggs is an All Pro NFL linebacker who played 12 years with the Chicago Bears. He played college football at Arizona. While at Arizona, he was a two-time, first-team All Pac-10 Conference selection as a linebacker for the Wildcat football team. Briggs finished his college career with 208 tackles, 10.5 sacks, 36 tackles for losses, 10 pass deflections, three interceptions, five forced fumbles and four fumble recoveries in 33 games as strong side linebacker. Briggs was a third round draft pick, (68th overall) by the Chicago Bears in the 2003 NFL Draft. He was selected to play in the pro bowl in 2004, 2006, 2007 and 2012. Briggs played in 173 professional games and had 1,174 tackles and 16 interceptions. Briggs is always busy off the field, hosting youth football camps (including in Tucson) and active in the community through his foundation, Briggs4Kidz. That's just a partial accounting of his diverse pursuits. The words on the front page of his website—Lance-Briggs.com—read like this: FATHER. COMMENTATOR. PHILANTHROPIST. COOKING ENTHUSIASTS. COMIC BOOK WRITER. BEAR…and we add "Bear Down!"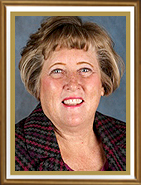 Carolyn Hernandez – Nogales High School
Carolyn "Shortcake" Hernandez has been a teacher and coach at Nogales High School for 38 years. During her time at Nogales High School she has coached numerous sports, served as a class sponsor and led the Physical Education department as a curriculum leader. Shortcake has led the Cheerleading program for the last 33 years. During her tenure, she has earned numerous coaching accolades, won 16 total state championships, and produced over 70 NCA All-American team members. In addition to her coaching accomplishments, Shortcake has been an ambassador for the sport of Cheerleading. She has served as a judge for NCA regional competitions and she has judged tryouts at the middle school, high school and collegiate levels. Additionally, she is an NCA camp manager and a member of the Varsity Camp Administration staff. Her commitment and passion for the sport of cheerleading and her student-athletes is unmatched. Shortcake has been married to her husband, Fred Hernandez, for 36 years. They have two sons, Jamie and Keith, and three grandchildren: Ella Rose, Even Michael and Emery Marie. Shortcake is very supportive of the high school and all of the athletics programs. Nogales High School would like to recognize and thank her for all of her hard work and continued support.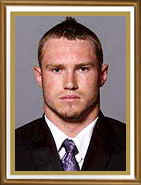 Zac Holmes – Sunnyside High School
Zac Holmes has been the linebackers Coach and Defensive Coordinator here at Sunnyside High School for the last 5 years. He is a 2007 graduate from Sunnyside, and he truly bleeds blue and silver. Coach Holmes has worked tirelessly with these young men from the beginning of their summer freshmen year to beyond their graduation. The passion and loyalty that Coach Holmes possesses for Sunnyside is extremely impressive and is reflected in the players that he coaches. Coach Holmes was an All-State linebacker and played in the 2007 Arizona All-Star Game for Current Sunnyside Head Coach Roy Lopez.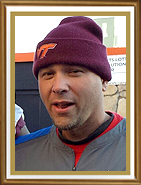 Matt Keogh – Buena High School
Matt Keough grew up in Sierra Vista and is a 1989 Buena High School graduate. Matt played football all four years at Buena then moved on to play at Western Kentucky University. After serving in the United States Army, Matt returned to Sierra Vista to work for Cochise County Juvenile Probation. While working for the County, Matt coached football at Buena from 1997-2014 and has been very influential in the lives of many players who moved on to collegiate and professional football. Upon his retirement from Juvenile Probation in 2014, Matt was hired as Buena's Athletic Assistant and Equipment Manager. On a daily basis, Matt continues to play an influential role in the lives of our student athletes as he serves the school he graduated from. Buena is proud to recognize Matt for his many years of service and commitment to Buena High School.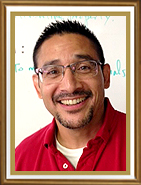 Steven Lopez – Pueblo High School
Steven Lopez has been a teacher at Pueblo for 27 years and recently retired as the Head Varsity Wrestling Coach at Pueblo. Coach Lopez was an assistant wrestling coach for 2 years and has been the Head Coach for the past 23 years. Coach Lopez was born and raised in Tucson, AZ and graduated from Salpointe Catholic High School. Coach Lopez went to Pima Community College, Prescott College and the University of Arizona. He has earned a Bachelor and 2 Master Degrees. As a coach, Steven has been Co- Head Coach of the Year once and Coach of the Year once. Coach Lopez has won 1 State title as a Head Coach and another State title as an Assistant Coach. Pueblo Wrestling has also earned 2 State Runner Up and 3 Third place finishes within Coach Lopez's tenure. Coach Lopez is a proud father and husband. His wife, Maureen is also a teacher. He has two daughters, Erin and Samantha, one son, Brandon and one granddaughter, Callie. Coach Lopez would like to one day be Assistant Principal here at Pueblo. Pueblo Athletics would like to recognize Coach Steven Lopez for his continued dedication and hard work here at Pueblo. Si Se Puede!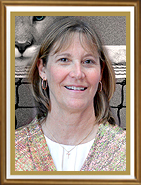 Sandy Novak – Sahuaro High School
Sandy Novak has been a teacher, athletic director, and coach at Sahuaro High School since 1987. As the Athletic Director Miss Novak makes sure the athletic department at Sahuaro runs smoothly. She is instrumental in hiring coaches, scheduling buses, paying officials, and filling out the never ending paperwork required to run a successful athletic program. Miss Novak helps all the athletes with eligibility and scholarship opportunities for sports. Coach Novak was the head girls' track and field coach at Sahuaro from 1987 to 1997. The track teams excelled under her leadership winning 5 Region Championships, and her teams qualified many athletes for State including having a State Champion in the 100 meter dash. In 1997 she started the boy's volleyball program at Sahuaro and has been coaching boys volleyball ever since. The boys volleyball team has qualified for State every year except the first year and have had 6 region championships, 2 state finalists and 1 state Championship. Sandy also coached girls volleyball from 1987 – 2010. Her girls volleyball teams won 10 regional championships, qualified for State 12 times, and had 2 semi-final appearances. Sandy Novak was the Arizona Interscholastic Association Athletic Director of the year in 2014. She has been inducted in to the Sahuaro High School Hall of Fame and has also been inducted in to the Pima County Sports Hall of Fame.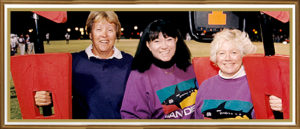 Beth Oder, Patti Stinson and Marcia Champlin Oliver – Sabino High School
These three volunteers have been the CHAIN GANG for Sabino Football for over two decades.
Pat Stinson received her masters degree in secondary education from the U of A. She began her teaching career at Carson Jr. High and has taught at Santa Rita, Rincon before coming to Sabino. She became the math department chairperson in 1995. Pat is an excellent badminton player earning medals at the National Senior Olympics and Huntsman world games. Her first time on the chain gang was at a Sabino / Sahuaro game over 20 years ago.
Beth Oder has been a part of Sabino High School since its inception in 1972. During her tenure as an instructor in the Language Arts Department, she taught all courses in the Language Arts curriculum, and taught at all grade levels. In the year 2000, she received the Lanny Williams Memorial Award for "positive contributions to high school athletics. Mrs. Oder retired from teaching in 2003, but continued to contribute to the Sabino community. She continued her role as a member of Sabino's Chain Gang at Varsity football games, something she did for over 20 years.
Marcia Champlin Oliver taught Physical Education and Social Studies at Sabino from 1983-2002. As the girls golf coach she had 304 wins and only 52 losses and her teams won four regional championships and was runner up at the state championship in 1998. Marcia was named coach of the year in 1998 and 2000 and was awarded Sabino's Excellence Award in 2002. She sent 19 Sabino girl golfers on to the college level with golf scholarships, three of whom got their "Pro" cards. Marcia worked the chain crew from 1997-2015.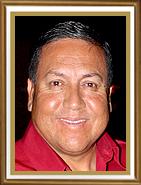 Oscar Reyes Romero – Tucson High School
Oscar Reyes Romero (Big O) was born and raised in Tucson, AZ. He attended Tucson High from 1974-1978, where he played baseball for coaches Ray Adkins and Tom Lundy. He then played two years at Pima College for coach Richard Alday from 1978-1980, transferred to the University of Texas at El Paso (UTEP) and played for coach Jim Lawler from 1980-1982. Oscar has taught at Tucson High School his whole career from 1985 to present. He was the Head Golf Coach at Tucson High from 1988-2011 and has coached baseball from 1983 to present. The Arizona Daily Star and the Tucson Citizen named him baseball Coach of the Year in 1990, 1997, 2002, 2013, and 2015 in Baseball. He has been named Hispanic Coach of the Year twice by the Luz Academy. He coached in three 5A Division 1 All State All star games and received the AIA Division 1 section 2 Coach of the Year 2013 and 2015. He coached American Legion baseball since 1985 to present. He has won12 state championships in American Legion Baseball and the team won the 2007 West Regional Championship in Kearns, Utah. That team finished 3rd in the World Series that year in Bartlesville, Oklahoma. He was All City Baseball Player, All State and All District Western Region 3rd baseman in 1978. He was voted best incoming Baseball Player at Pima College in 1978/79 and was named Co-captain in 1980 with teammate Garret Nago for the Pima Baseball Team. On April 18, 2014 Coach won his 400th Varsity game as Head Coach at Tucson High School. He owes his many thanks for the love of the game of baseball to his late parents Esther and Augustine Romero.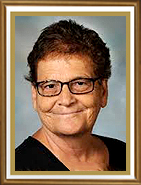 Roxanne Taylor — Rincon High School
After achieving her 400th coaching victory as Rincon High School's boys' varsity soccer coach in 2016, Roxanne Taylor became the winningness female soccer coach in Arizona. The year 2016 also marked the fifth time she was named the Southern Arizona State Coach of the Year (in addition to 1997, 1998, 2007, and 2009). She was also named Arizona State Coach of the Year in 1997, 1998, and 2007. Since she began coaching soccer at Rincon High School in 1986, she has led her teams to win three State Championship titles (1996-97, 1997-98, and 2006-07) as well as numerous regional championships. Roxanne's coaching career began when her eldest daughter began playing soccer in 1976 with the American Youth Soccer Organization (AYSO). As her other two daughters and nephew also grew up playing soccer, she coached them in AYSO as well as the Pima County Junior Youth Soccer League, essentially coaching youth soccer continuously into the early 1990s. Throughout her time coaching soccer she also found the time to coach her children's various t-ball, baseball, and softball teams through Cactus Little League. From 1997-1999 she added varsity girls' softball coach at Rincon High School to her coaching resume. A graduate of New Berlin West High School in Wisconsin, Roxanne Taylor moved to Tucson, Arizona in 1972. In 1992 she graduated from the University of Arizona with a Bachelor of Science degree, majoring in physical education. She then received her Master of Education in School Counseling from Northern Arizona University in 2001, graduating summa cum laude. She went on to become a guidance counselor at various Catholic schools in Tucson and is currently the director of counseling at San Miguel High School.
2015 SIGNATURE COACHES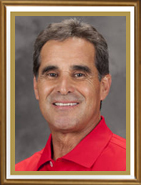 Coaches for Charity 2015 Honoree Coach Andy Lopez
A three-time national coach of the year, Andy Lopez was head baseball coach at The University of Arizona for 14 seasons. In his tenure, Lopez reestablished Arizona as one of the nation's elite baseball programs, guiding the school to the 2012 NCAA National Championship, two College World Series appearances and eight postseason berths.
Lopez also served as the head baseball coach at Cal State Dominguez Hills, Pepperdine, and Florida.
Lopez compiled an overall win-loss record of 1,177–742–7 in thirty-three seasons as a head coach. He is one of only three coaches to lead three different programs to the College World Series and one of only two coaches to win the College World Series with two different programs. His Division I teams (Pepperdine, Florida, and Arizona) appeared in the postseason seventeen out of twenty-six seasons.
The national championship was Arizona's fourth as a program – first since 1986 – and marked Lopez's second career national championship (Pepperdine). Lopez earned National Coach of the Year honors two times, and Conference Coach of the Year honors eight times. During the championship season, Lopez was named The Pac-12 Coach of the Year, and national coach of the year by Collegiate Baseball and the American Baseball Coaches Association.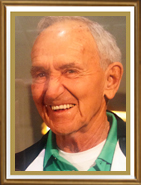 Coach Vern Friedle – Amphitheater High School
Vern Friedli started coaching at Sunnyside Jr. High both Football & Baseball, then moved to Morenci High School in the positions of Head Baseball and Assistant Varsity Football.
In his 44 years as a Head Football Coach, at various Arizona High Schools, his teams won a total of 331 Varsity games, setting the record of the most victories by a high school coach in the State of Arizona, High School Varsity Football.
In his 36 years at Amphi High School, he took his teams to the playoffs 28 times, Quarter-Finals 8 times, State Semi-Finals 7 times, State Finals 4 times. Amphi won the 5A State Championship in 1979 against Mesa High School. This was the last Big School State Championship by any Tucson team.
His banner was "Great Effort with Amphi Class"… His teams had only 7 unsportsmanlike conduct penalties in his 44 year history. He demanded that his players be gentlemen on and off the field.
During his 44 year history, he received many honors. He was inducted into the National High School Coaches Hall of Fame in 2008, The Arizona State Coaches Hall of Fame in 1986 the Pima County Sports Hall of Fame in 1994, the Amphi Athletic Hall of Fame in 2003.
He was named the # 1 Southern Arizona HS Football Coach in the History of Arizona HS Football in 2014 by the Arizona Daily Star.
In 2001 the Amphi School District dedicated the Football Field, renaming it Friedli Field.
He was awarded a National Outstanding Educator of America Award in 1974.
He was given the Tucson Conquistadors award twice, the National Football Foundation recognition 2 times, the Arizona Republic All State Coach of the year In 1990. The Arizona Daily Star named him Coach of the Year 5 times, the Tucson Citizen 4 times, the Phoenix Gazette 1 time, the Tucson Press Box Association 5 times, the Arizona Cardinals 1 time, KVOA Coach of the Year in 1979 and the National High School Coaches Assn. honored him twice.
He was also awarded the Rotary Club 4-Way Test Award in 2007 and the Arizona Prep Magazine's Baseball Coach of the Year in 1973, Arizona State Coaches Assn. Baseball Coach of the Year in 1973, the same year that his Morenci Baseball Team won the State Championship. He also served as the South All Star Football Coach three times.
Coach Friedli graduated from Arcata High in Arcata, CA, in 1954, served in the US Army, & after completion of service, continued his education, graduating from the University of Arizona with Honors receiving his Masters Degree in Education.
There is a University of Arizona Vern Friedli Endowment Scholarship Fund for graduates of the Sunnyside, Morenci and Amphi School Districts, to be awarded to qualifying graduates entering the College of Education, at the University of Arizona.
He and his wife of 57 years, Sharon have three children and 9 grandchildren.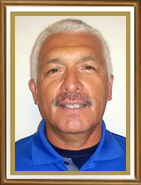 Abe Grijalva – Flowing Well High School
Abe Grijalva was previously the head football, basketball, soccer and softball coach at Douglas High School for 30 years where he was a classroom teacher and also The Athletic Director. He had a combined win-loss record of 310-183 in softball. Abe has worked at Flowing Wells High School for three years and has coached football basketball and is currently our Head Softball Coach.
Abe also devotes countless hours in the summer helping our new freshman football players get acclimated to the high school in addition to getting football and weight training instruction.
Abe has also taken on the role of our player safety coach for our entire football program which involves getting trained in the proper tackling and blocking skills in addition to other factors to help make football safer for our players. He then trains our coaching staff on all the elements involved in making football safer for our players. He is an exceptional coach who makes connections with his players as well as making a difference in their lives. He has been a great addition to our coaching staff and he is always willing to go the extra mile.
Abe is an avid sports fan especially when it comes to his beloved Sun Devils and Oakland Raiders. Abe is married to Becky and has three children. Spencer, Lucas, and Nathan.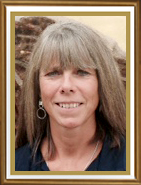 Terri Amonson – Ironwood Ridge High School
This is my 27th year working in the education profession. I had decided early on in my freshman year of high school that I wanted to pursue a career in education and be a high school coach. I was fortunate to receive a full scholarship to attend Eastern Washington University as a track athlete, where I completed my undergraduate degree in Education and competed at the national level in the javelin.
I started my teaching career in the state of Washington and then continued after I moved to Bend, Oregon where I taught both as a health/physical education and special education teacher. During my time as a teacher, I was fortunate to have had the opportunity to coach high school athletes in track & field, cross country and basketball. My 14 year coaching career included regional titles and state titles.
I continued my educational endeavors at the University of Oregon and received a Masters of Education in Administration. After my transition to administration, I continued to promote the value of athletics for student-athletes and the community.
I moved to Tucson, Arizona in 2010 where I was hired as an assistant principal/ athletic director working at Ironwood Ridge High School in the Amphitheater Public School District.
When I think back on my two years as the athletic director, I am truly humbled to have been part of an outstanding athletic program that continues to provide meaningful opportunities and positive connections in the lives of student- athletes.
I am currently the Assistant Principal of Curriculum and Instruction at Ironwood Ridge High School. I look forward every day to working with and supporting our students, staff, parents and community members in both academics and interscholastic activities. I am honored to be a Nighthawk!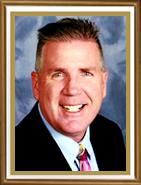 Bart Peterson – Palo Verde High School
Bart Peterson has been a Certified Athletic Trainer for 25 years and has been at Palo Verde High School since 2000. He earned his Bachelor's degree from Brigham Young University and his Master's Degree at the United States Sports Academy. During his tenure at Palo Verde, Bart has given comprehensive athletic care to 600 athletes per year and was an integral part of Palo Verde receiving the National Athletic Trainers' Association Safe Sport School Award in 2013.
Bart has volunteered countless hours in the local, state, regional, and national athletic training professional organizations in many capacities, including as a member of the board of directors for the National Athletic Trainers' Association from 2010-2014. He will begin his service to this association for a second time as the chair of the NATA Secondary School Athletic Trainer Committee next year. Currently, Bart is a board member of the NATA Foundation as well as the chair for the NATA Gatorade Secondary School Athletic Trainer of the Year Selection Committee. He is currently serving as Vice Chair on the Arizona State Board of Athletic Training.
This year, Bart was inducted into the Rocky Mountain Athletic Trainers' Association Hall of Fame. He was also given the Most Distinguished Athletic Trainer award by the National Athletic Trainers' Association. He is also a 2015 Arizona Southern Region Lanny Williams Service Award recipient.
Bart enjoys woodworking, doing yard work, taking pictures of sunsets and spending time outdoors. Approaching his 25th wedding anniversary, he is the father of five children and two grandchildren.
He is well loved by all who know him for his positive attitude, vision and forward thinking, hard work, dedication, enthusiasm, organization, and integrity.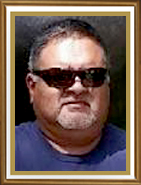 Pete Morales – Sahuarita High School
This is Pete Morales' 24th year as a teacher/ athletic trainer the last 20 of which have been at Sahuarita High School.
Morales is a 1980 Graduate of Pueblo High School and 1989 Graduate of the University of Arizona, earning a Bachelor's in Education.
In 1996 he graduated from the University of Nevada-Reno earning a Master's in Physical Education.
He is a Certified member of the National Athletic Trainers Association, the Rocky Mountain Athletic Trainers Association and the Arizona Athletic Trainers Association.
Most important people in his life are his wife Susy and his immediate family followed closely by his student athletic training aides.
His pride and joy is his straw bale house that he and his wife helped build along with the help of many friends and family.
A thank you to athletic director Mr. Chris Fanning for all his support and the rest of the Sahuarita Mustang family, I am eternally grateful.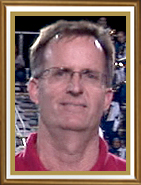 Rocky Lane – Sahuaro High School
Robert "Rocky" Lane is a teacher and coach at Sahuaro High School. Rocky is a Sahuaro graduate and started teaching Spanish at Sahuaro in 1999 after graduating from the University of Arizona.
Once at Sahuaro he replaced his mentor, Billy Lopez in the classroom. Rocky has been a loyal Cougar all these years helping student athletes with their academics especially Spanish.
Rocky has also coached track and field at Sahuaro since 2010 as the throws coach.
He has coached several State Qualifiers. Rocky also works at Sahuaro as a scorekeeper at basketball games and swim meets.
Rocky is a proud Cougar and very supportive of the school and the athletic programs. Sahuaro would like to recognize and thank him for his continued support of Sahuaro.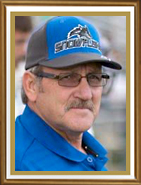 Neil Westover – Snowflake High School
Mr. Neil Westover is a very accomplished Coach, Teacher, and Administrator in the Snowflake Unified School District.
Coach Westover has been very involved in coaching football and track through the years in Snowflake. Coach Westover was an Assistant Football Coach from 1981-1992 where he served as Defensive Coordinator on the State Champion teams in 1982, 1985 (Co-Champions), 1986, 1989, 1991, and 1992.
Coach Westover stepped up into the Head Coach position from 1993 – 1999 and 2003 – 2005 where his teams had a combined Head Coaching record was 74-47. This included being the Head Coach of the 1993 State Champion team.
Coach Westover has influenced many young men and women through the years at Snowflake High School.
2014 SIGNATURE COACHES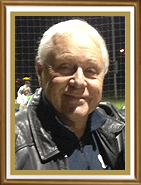 Coaches for Charity 2014 Honoree Coach Dick Tomey
Dick Tomey was Head Football Coach at University of Arizona from 1987 to 2000 during which he had 95 wins, the most in Wildcats' history.
He coached five future NFL first-round draft choices, 20 All-Americans, and 43 Pac-10 first team players.
His teams in the mid-1990s highlighted by a tenacious "Desert Swarm" defense with College Football Hall of Fame members Rob Waldrop (won more national awards than anyone in school history) and Tedy Bruschi.
Tomey had the pre-season team rated # 1 in the nation and on the cover of Sports Illustrated. He earned Pac-10 Coach of the Year in 1992 and the Pac-10 Championship in 1993.
At Arizona, Coach Tomey brought national prominence to the program with two top-ten finishes in six years. Arizona was the only team in the 90s to defeat both Miami and Nebraska in bowl games. He led Arizona to the only two ten-win seasons in school history, highlighted by a 12–1 campaign in 1998, in which the Wildcats finished the season fourth in both major polls, the highest ranking in school history.
Coach Tomey played at DePauw and coached at Miami (OH), Northern Illinois, Davidson, Kansas, UCLA, Hawaii, Texas, San Jose State and in the NFL at San Francisco 49ers.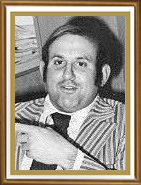 Coach Joe Girardi – Bue Ridge High School
Coach Joe Girardi was head football coach at Blue Ridge High School where his 8-year combined record was 72-18-1. This included 5 conference championships, 1 interdivision championship, 1 state championship and 2 state runner-up finishes.
Coach Girardi left Blue Ridge High School to coach at Baker University. In 1977, Baker finished 8-2 with their first ever national NAIA ranking at #13 and for the first time since 1970 scored more points than their opponents (369-149) His 1978 team went 7-2 and played in the Boot Hill Bowl finishing with 9 all-conference selections and one All- American.
In 1980, Coach Girardi returned Show Low High School. He was killed in a tragic car accident on December 7th, 1982. At the time of his death his head coaching record at all levels 105-50-3. Coach Girardi's leadership, dedication and coaching success no doubt set the framework for a winning tradition in the White Mountains.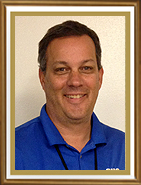 Chris Fanning – Sahuarita High School
Coach Chris Fanning is a 1986 graduate of Sahuarita High School and was a multiple sport athlete (Football, Basketball, Golf, Baseball). He earned his degree at New Mexico State University where he earned 1st team All- Southwest and 2nd team Kodak Academic All-American honors along with being named the Athlete of the Year in 1991.
Chris began his teaching and coaching career at Austin High School in El Paso, Texas, then returned home to Sahuarita where he coached 35 out of 45 seasons.
Chris was the head football coach for 10 years, Freshman boys basketball coach for 5 years, head golf coach for 2 years, Varsity Girls Basketball Coach for 6 years, and Varsity Softball Coach for 19 years.
He holds the best records as a coach in three sports at Sahuarita High School: 44 victories in Football, 112 victories in Girls Basketball, and 413 victories in softball.
As our softball mentor he is one of the best all time in the State of Arizona where his teams earned 8 conference championships, played for the state championship 8 times winning it 2 times.
He recently coached the Girls Basketball team back to the state playoffs. He continues to teach, coach, mentor and inspire future student-athletes and coaches at Sahuarita High School.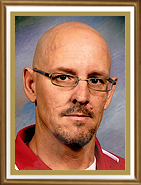 Mike Boese – Tucson High School
Mike Boese MS ATC/L CSCS, enters his 19th season as the Badger's Head Athletic Trainer. Mike was born and raised in Newton, Kansas and graduated with a Bachelor's Degree in Health and Physical Education from Emporia State University in 1985.
Mike attended the University of Arizona from 1985 to 1987 and was assigned as the Graduate Assistant Athletic Trainer at THS during that time. After graduating in 1987 with a Master's Degree in Sports Medicine/Athletic Training, Mike moved to Phoenix where he was employed by the Center for Sports Medicine and Orthopedics and helped rehabilitate injured Phoenix Suns players in the Center's aquatic therapy program and was assigned to provide sports medicine coverage to 5 of the Glendale Union High School District's schools.
Mike became the Head Athletic Trainer at Cactus High School in 1988 and served in that capacity for 8 years until returning to THS in 1996.
Mike and his wife Traci have been married for 26 years and have 5 children, 3 of whom are THS graduates!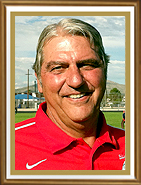 Coach Larry McKee – Sahuaro High School
Larry McKee was born in Pittsburgh, Pennsylvania. Larry was a student athlete at the University of Arizona where he was a 3 year starter on the Wildcat football team.
After graduating, Larry began a public education career that would last 38 years. Cholla High School was his first teaching assignment in 1973 where he taught Driver's Education, Health and Physical Education along with coaching 3 varsity sports. In 1978 Larry was named the Head Football coach at Pueblo High School and earned the Coach of the Year honors. After leaving Pueblo Larry became the Head Football Coach at Sabino High School where he ran the program for 4 years.
In 1983 Larry began an administrative career in TUSD that would take him to Catalina High Magnet, Rincon/University High, and then Sahuaro High School. His experiences included being the assistant principal for Curriculum and Instruction, Athletics, and Activities as well as running the Grounds and Maintenance departments. During his 9 years at Sahuaro he was responsible for student activities, athletics, and student discipline for over 950 students. During his tenure at Sahuaro the school was recongneed tye the Airozna Interscholastic Association as the top athletic high school in Tucson.
Larry McKee has worked at every TUSD high school with the exception of Santa Rita
After 16 years as an assistant principal Larry was named Principal of Catalina High School. The school earned many achievements while Larry was in charge, but then he was requested to be the Principal at Tucson High Magnet School. After retiring from TUSD, Larry continued his administrative duties as Principal of Sahuarita High School and then returned as the Principal of Booth Fickett elementary/middle school. Larry McKee is not retired but continues to assist Cougar football as a consultant/coach. He is particularly proud that his son, Scott is not the Sahuaro Head Football Coach.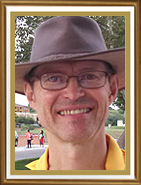 Vladimir Vladimiroz – Nogales High School
Vladimir Vladimirov grew up in Chirchick, Uzbekstan before coming to the United States in 1992 as a musician. During his teaching career spanning 3 continents "Mr. V" has coached Soccer, Track, Ice Hockey, Swimming, and Chess.
Mr. V found his way to Nogales 10 years ago and has been an excellent teacher, mentor and coach, taking on extra-curricular responsibilities such as, MESA, Class sponsor, Drama assistant, Debate, Science club and Guitar Club.
This past year Mr. V was named NHS teacher of the year and developed our chess team into one of the top teams in the state, placing in the open division at the National Chess Tournament. Coach Vladimirov is always willing to participate in school and community events and has often volunteered his time with activities such as; fans bus supervision, cafeteria supervision, community clean up events and the annual Mingus Jazz Festival. Mr. V is truly a signature coach and a signature individual.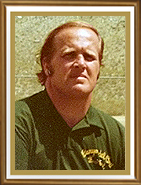 Coach Richard S. Evers – Canyon Del Oro High School
Dick Evers was outstanding prep athlete, attended the University of Delaware and was named an All Mid-Atlantic All Star in 1962 and 63.
He graduated from Colorado State University and was a standout
Offensive Lineman and Team Co-Captain in 1965 and became a 15th round draft choice of the Washington Redskins.
In 1967, Coach Evers began his career CDO and served as an assistant Track and Football Coach, and Head Wrestling Coach throughout the 1970's. He played an integral part in a number of Arizona State Championships; however, none were more significant than the Team Wrestling Championships won in 1971 and 1976.
Coach Evers went on to become an Assistant Principal and Principal at a number of schools in the Amphitheater School District from 1982 through 2001, leading Canyon Del Oro for fifteen years.
Whether he was referred to as Coach Evers or Mr. Evers, his involvement in shaping the lives of student-athletes, developing young teachers and leading the school that he cared for so deeply has left an indelible impression on Northwest Tucson.
2013 SIGNATURE COACHES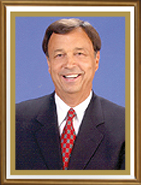 Coaches for Charity 2013 Honoree Jim Livengood
Coaches for Charity is proud to honor Jim Livengood as our 2013 honoree. Livengood was the Director of Intercollegiate Athletics at the University of Arizona (1993-2009). He recently completed an assignment as Director of Athletics at the University of Nevada Las Vegas.
Livengood taught and served as an assistant football coach and track coach at Moses Lake High School in Washington (1968-69), and as head football and basketball coach and counselor at Ephrata High School in Washington (1972-80). He was named Director of Athletics at Southern Illinois (1980-88) and was Director for Athletics at Washington State University (1988-93) before he came to Tucson to lead the University of Arizona program.
As Director of Athletics at the University of Arizona, Livengood oversaw an athletics program that won ten national championships, maintained a high academic standard for its student-athletes and continually operated its $43 million budget in the black. His work at Arizona and its extension on the national level earned him an Athletic Director of the Year Award from the National Association of Collegiate Directors of Athletics in 2006 for Division I-A.
A graduate of Brigham Young University in 1968 Livengood completed his fifth-year education requirement for teaching certification at Central Washington University in 1972 before moving into athletics administration.
Jim and his wife, Linda, have two grown children, Michelle (married to NAU Head Basketball Coach Jack Murphy), and Jeremy (Megan), who resides in Phoenix. Both children are University of Arizona graduates. Michelle earned her law degree in May 2000 and Jeremy graduate.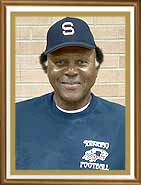 Coach Don Bacon – Sahuaro High School
Coach Don Bacon graduated in 1962 from Tucson High School where he played basketball and baseball for 4 years. Bacon was a member of the 1962 Badgers' State Champion Basketball team. After graduating from Tucson High School, Bacon played for the National Champion Baseball team at Phoenix College.
Bacon has been a football and softball coach at Sahuaro High School for the last 24 years. Fifteen softball players and 21 football players he has coached have received college scholarships. He has worked at Sahuaro High School as the Dropout Prevention Specialist for the last 14 years. Bacon received the Ray McNally Achievement award in 1966 and was inducted into the Sahuaro Hall of Fame in 2003
Bacon has five brothers and sisters who graduated from Tucson High School. He is married with three children, Shawn, Barry and Omar, who are all Sahuaro High School graduates. Over the years, Don Bacon has had a positive impact on the lives of thousands of students and has helped them succeed in achieving their academic and athletic goals.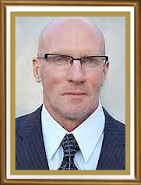 Coach Jay Dobyns – Salpointe Catholic
At Sahuaro High School, Jay Dobyns was an outstanding wide receiver in football. He was a two-time All-City choice and made the 1979 All-State and All-American teams. He was Sahuaro's Most Improved Player in 1978 and Most Valuable Player in 1979.
After a year at the University of Arkansas, Dobyns transferred to the University of Arizona where he was a three-year starter. He was an All-Pacific-10 Conference choice in 1983 and 1984, and was named to the Arizona Daily Star's All-Century team for UA as wide receiver in 1999. In 1979, his spectacular touchdown catch against top-ranked UCLA proved to be the game-winning score. Upon graduation, he was the second-leading pass catcher in UA history.
Dobyns went on to become a highly decorated special agent with America's violent crime police force, the U.S. Bureau of Alcohol, Tobacco and Firearms. He was an undercover agent in more than 500 operations and won 12 ATF "Special Act" awards for investigative excellence. In 2004, the National Association of Police Officers gave Jay their "Top Cop" award after his highly acclaimed infiltration of Hell's Angels that resulted in 43 felony arrests.
Dobyns other awards and accomplishments include: 1984: All America Candidate; 1985: Ottawa Roughriders – Canadian Football League; 1986: Arizona Outlaws – United States Football League; 2009: Sahuaro High School Sports Hall of Fame; 2010: Pima County Sports Hall of Fame;
2012: voted Tucson Citizen #1 BadAss in Arizona Football History. Dobyns has been the wide receiver coach at Salpointe since 2009.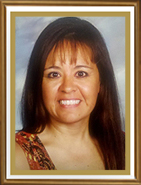 Principal Teresa Hill – Walden Grove High School
Passion…a burning desire, a red ball of furry, a special spark which many yearn for and few have. Passion is the soul of the wolf pack, which Mrs. Teresa Hill leads with. The passion she possesses has allowed for a strong culture to be built in just two short years. Walden Grove may be lacking in certain areas but passion and a community built around a very distinct culture inot one of those areas.
Traditions are set in the beginning years and built upon over time. Well in two short years, certain traditions have been set, but the carrying on part has yet to come for Walden Grove. But where the school may lack in tradition, the Alpha Wolf does not. Mrs. Hill has distinguished herself as one of the top dance teacher/coaches in the state of Arizona. She established a tradition of winning while at Flowing Wells High School. Her dance team combined for four state titles, two time finalist at nationals and she won nationals in 2002 during the NDA competitions. Most coaches strive for success at the state level and few sit at the apex, Mrs. Hill brings national acclaim to a school just starting off.
Mrs. Hill has been committed to educating the youth in Arizona since 1993. Since her early days at Flowing Wells Teresa Hill was a Flowing Wells teacher of the year in 2004, a "Who's Who" Among American High School Teachers in 1999, 20 00, 2001, 2002, 2004, 2006, and a National Honor Society Outstanding Teacher in 2005. Her commitment to Walden Grove is second to none. She is the primary reason why Walden Grove moved up and received a letter grade of a B from its C rating just one year ago.
It is clear that Walden Grove is lead by one special person burning with passion, rich in traditions and overly committed to the success of Walden Grove. Mrs. Hill is our highlight coach, teacher, principal, educator…She is Walden Grove's ALPHA!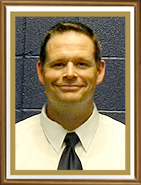 Coach Matt Johnson- Ironwood Ridge High School
Coach Matt Johnson has coached football since 1997. He was the Head Football Coach at Rincon High School from 2003 to 2006. While there, Rincon had three winning seasons and made it to the State Playoffs twice. He was the Head Football Coach at Catalina Foothills High School in 2008. In 2008, Catalina Foothills High School made it to the playoffs for the second time in school history. In 2009, Coach Johnson took over at Ironwood Ridge High School. In 2010 and 2011, IRHS was a State Semi-Finalist. In 2012, IRHS won the Division 2 State Championship. Coach Johnson was selected the 2012 Big Schools Coach of the Year by the Arizona Republic. Coach Johnson played for Vern Friedli at Amphitheater High School. From 1992 to 1996, he played at Northern Arizona University for Coach Steve Axman.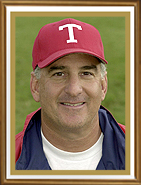 Coach Will Kreamer – Tucson High School
Will Kreamer graduated from Tucson High School, playing for the legendary Ollie Mayfield on the 12-0 1970 state championship team that many feel was the best high school football team of all time in Tucson. An All-State football player, Kreamer attended Arizona Western College on a football scholarship where, in his sophomore year, he played center for the 1972 National JC Championship team. After transferring to the University of Arizona, his playing career ended due to injury, but his coaching career began when Coach Mayfield asked him to volunteer coach at Tucson High. After obtaining his degree, Kreamer was a teacher and coach at various high schools including Marana, Tucson , Sabino, Sahuaro, Palo Verde and Santa Rita. He was the head football coach at Santa Rita, Sahuaro and Tucson High respectively and was the Arizona Daily Star/Citizen Coach of the year in 1983 and 1998. In 2002, he left teaching and coaching to become an assistant principal for activities/athletics at Sabino High School and subsequently at Ironwood Ridge High School. In 2010 Kreamer pursued his first love, coaching, by accepting the position of offensive coordinator for the Rhinos Milano in the Italian Football League. On his return to Tucson, he was fortunate to be able to return to his alma mater, Tucson High Magnet School, as an assistant principal for activities/athletics, where he was able to work with current Badgers as well as the many alumni who have worn the Red and White. Kreamer retired from education in 2012 and subsequently was hired as the head football coach of the Venezia Islanders in the Italian Football League. Kreamer stated that he owes a lot to Tucson High School and all of the people associated with that school through the years. Kreamer would also like to publicly acknowledge Ollie Mayfield and Howard Breinig for their positive influence on his life and career. He wants to thank Tucson High and Coaches for Charity for being named the Signature Coach for this game and accepts it on behalf of all the Badgers that he has had the privilege to be associated with throughout the years – GO BADGERS!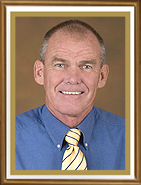 Coach Douglas McSpadden – Sabino High School
Sabino High School is proud to honor longtime teacher and coach Douglas McSpadden. Doug impresses upon his students and athletes the importance of academics, personal responsibility, loyalty, and school pride. Each of his students is responsible to take up the torch of leadership and self-discipline whether in the classroom or on the playing field.
After a successful running career at Scottsdale Coronado and Scottsdale Community College, Doug graduated from ASU. He began his teaching career in 1983 at Arcadia High School where he coached cross country and track. After a stop at Mohave Junior High and River Valley High School, Doug came to Sabino. During his career he has coached cross country, track, basketball and baseball. He has been a longtime chemistry and science teacher at Sabino.
He has been instrumental in bringing a Cross Country State Championship to Sabino, along with several State Runner-up trophies in both cross country and track. He has also coached many athletes who received college scholarships to continue their running careers at the next level.
He has recently completed his cross country and track coaching career at Sabino and plans to become an AIA official to continue to keep his hand in the athletic arena.
Students who are mentally and physically tough become the leaders of tomorrow and Doug McSpadden has been the mentor and coach of many of our current community leaders.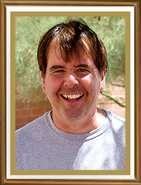 Coach Joe Rieman – Sahuarita High School
Joe Rieman came to Arizona by way of Buffalo, New York, where he graduated from Canisuis College in 1982 with a degree in Sports Medicine. Rieman moved to Arizona to attend the University of Arizona where he earned a Masters Degree in Sports Medicine in 1983.
Since 1982 Rieman has been teaching at Sahuarita High School. He was inducted into the Sahuarita High School Hall of Fame in 2008 and was named the Sahuarita High School Teacher of the Year in 2009.
Rieman was the Athletic Trainer from 1982-1993 and has been the Strength and Conditioning Coach at Sahuarita from 1993-present.
Rieman is the Owner/Proprietor of Triple Play Grill and Sports Entertainment Facility. He is a member of the Sahuarita/Green Valley Optimist Club and vital member and supporter of all sports organizations from youth to senior level athletics.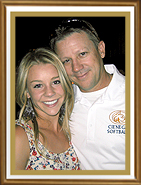 Coach Eric Tatham – Cienega High School
Eric Tatham is a veteran English and yearbook teacher. He has been married to his wife Laurie for 23 years, and his daughter, Stephanie, plays softball for Colorado Christian University.
Coach Tatham has been leading the Cienega Bobcat softball program for the past 6 seasons where he has accumulated a career record of 145-46-1, a winning percentage of .759. The Bobcats have finished as Kino Conference Champions four times and, since entering into division play, Coach Tatham led his program to a Division I, Section II Championship. The Bobcat softball program is respected around the state with 2 State Runner-Up trophies as well as a State Championship in 2010. Coach Tatham is most proud of breaking onto the national scene, reaching a #9 national ranking in 2010 and #8 last season.
Coach Tatham has been honored as Southern AZ Softball Coach of the Year in 2009, 2010, 2011, 2013, and in 2012 he received the honor of Arizona Big School Coach of the Year.
2012 SIGNATURE COACHES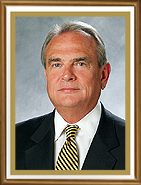 Coaches for Charity 2012 Honoree Glen Kerslake
Coaches for Charity honors the legacy of Glen Kerslake. Glen made the very first generous contribution to our scholarship fund. Last year at the inaurgural Kickoff Classic, glen was a faithful volunteer working with University of Arizona students. After that event, he mentioned he was not feeling well and a short two weeks later he died of cancer. Glen was an active real estate executive and entrepreneur for more than 35 years, and was a proud member of the DM-50 and board member of organizations including the Tucson Arizona Boys Chorus and Coaches for Charity. Glen was a wonderful example for all those who knew him, and we will always remember his contributions to our mission and the community, and his support of young men and women.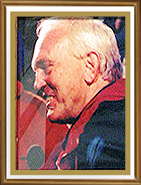 Coach Howard Breinig – Sahuaro High School
Howard is one of Tucson's most successful high school football coaches, starting coaching in 1963 at Sunnyside, Rincon, Sahuaro and now Sabino High School. He was the 1994 Arizona 4A Coach of the Year and a state co-champion and his Sahuaro teams were state runner-ups three times. He was selected Coach of the Year four other times in football and wrestling. Howard graduated from the University of Arizona in 1963 and played on the UA football team and was a team captain in 1962 and earned a Most Inspirational Player Award. Howard served as president of the Arizona Coaches Association for two years and was selected to the ACA Hall of
Fame in 1996 and Pima County Sports Hall of Fame in 1997.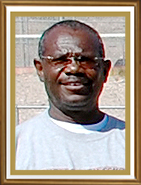 Coach Gus Brisco – Cholla High School
Gus Brisco graduated from George Washington High School in Los Angeles where he participated in football and track & field. In 1970 Gus was recruited to the University of Arizona by the Men's track & field coach, Willie Williams.
While attending the University, Gus lettered in both football and track & field and earned a Bachelor of Science degree in Physical Education & Health. In 1982, Gus began what was to become a thirty-year teaching and coaching career. During that time Gus was head coach in track & field, football, and basketball at Rincon and Cholla. He spent his last seven years at Cholla High School as Athletic Director.
Gus is currently enjoying an active retirement.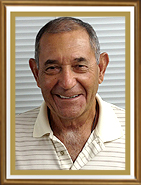 Coach Billy Lopez – Sahuaro High School
Billy Lopez taught and coached at Sahuaro from 1969 to 2004 including freshman football at Sahuaro for 27 years. They called the freshman football program basic training–where they taught young men how to be successful in life through physical and mental toughness, sacrifice, hard work, strict discipline, and teamwork which lead to success in the classroom, on the field, and in life. Billy Lopez was also freshman wrestling coach and softball coach from1969 to 1990. He coached the varsity softball team to seven state Championships, the last was in 2001. Coach Lopez is a member of the Sahuaro Cougar Hall of Fame and the Pima County Sports Hall of Fame.
He was always an outstanding Spanish teacher and is still well known for his antics in the classroom that motivated his students to be successful in the classroom, on the field and in life.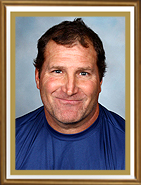 Coach Marty Niblo – Cienega High School
A graduate of Waukee High School in Iowa, Marty participated in four sports: football, wrestling, track and baseball. He was an all-state halfback as a senior, state place winner in wrestling, and state qualifier in track. He was all conference center fielder. Marty wrestled at Morningside College in Sioux City, Iowa on a scholarship, and later to South Dakota State. Injuries ended his career. A Graduate of Drake University in Des Moines, Iowa he has coached wrestling for 26 years and high school football for 17 years. He coached the 2009 4A I Arizona State Wrestling Championship Team at Cienega. His coaching record is 356 wins and 154 losses with 8 individual state champions and 50 state place winners in his coaching career.
2011 SIGNATURE COACHES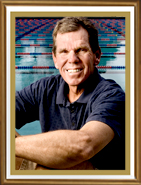 Coaches for Charity 2011 Honoree Coach Frank Busch
Two-time Olympic Coach Frank Busch is USA Swimming's National Team Director. Busch was head coach at the University of Arizona and the University of Cincinnati, where he coached more than 30 swimmers to the Olympics and Olympians from 12 countries.
In his role as the National Team Director, Busch provides the overall vision and leadership for America's top swim coaches and elite swimmers. He is directly involved in developing talent and mentoring coaches, participating in USA Swimming's international relations efforts, formulating the high performance plan and managing the high performance plan and managing USA Swimming's National Team staff. Busch serves as the National Team Leader at international competitions, working with the appointed head men's and women's coaches to pr prepare U.S. athletes to compete at the highest international level.
Busch, who was the head coach at the University of Arizona for 22 years, is based at the USA Swimming headquarters in Colorado Springs, Colorado. Busch has demonstrated coaching at all levels – club, college and international. At the club level, Busch was both the head coach and Executive Director of Tucson Ford Dealers Aquatics from 1989 to 2011. During his tenure, the team earned two National Championship team titles and Busch helped develop 34 Olympians, including 10 medalists.
At the collegiate level, Busch coached the University of Cincinnati swim team from 1980 to 1989. During that time he led both the men's and women's teams to top 20 NCAA Championship finishes, a first in the history of the school's program. Since joining the University of Arizona in 1989, the legendary coach produced over 48 NCAA individual national champions and 31 NCAA relay champions. Busch also led the Wildcats to the 2008 NCAA Men's and Women's national championship titles, becoming only the second team in NCAA swimming history to sweep the men's and women's national championships in the same season while be led by the same coaching staff. Busch has been names the Pac-10 coach-of-the-year 11 times, and the NCAA coach-of-the-year six times.
At the international level, Busch has contributed to Team USA's international success having served as an assistant coach for both the 2004 and 2008 U.S. Olympic Swim Teams and as a part of three World Championship coaching staffs in 1998, 2003 and 2006.
Busch was inducted into the Pima County Sports Hall of Fame in 2006.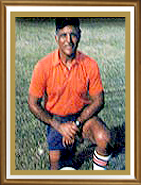 Coach Ed Brown – Cholla High School
Edward Brown was a "two-Way" football player at the University of Arizona as a guard on offense and a linebacker on defense. Brown, who also lettered in track during each of his undergrad years, stayed on campus another year to earn a Master's degree.
Brown then became a teacher-coach in the Tucson Public School systems. At Pueblo High School he assisted in coaching both football and track. When Cholla High School opened in 1969 Brown was named Head Football Coach. Brown retired in 1988 after 19 seasons of football and 20 seasons in track, he left a record that lives in the hearts and minds of the men who played for him. The football stadium at Cholla is named in Brown's honor. In 1992 Brown was inducted into the Pima County Sports Hall of Fame.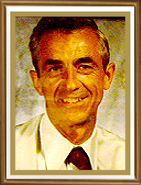 Coach Ollie Mayfield – Tucson High School
Ollie Mayfield is one of the greatest high school football coaches in Arizona history ranking as the third winningest, percentage-wise, with a 103-35-1 record during his thirteen seasons at Tucson and Sabino High Schools. Mayfield compiled an 81-23-1 mark at Tucson High School winning state titles in 1970 and 1971. He has been inducted into the Peru State (Nebraska) Hall of Fame, the Pima County Sports Hall of Fame, the Arizona Coaches Association Hall of Fame and the Tucson High School Badger Foundation Hall of Fame.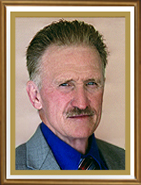 Coach Tom Pierson – Sahuaro High School
Tom Pierson graduated from the University of Arizona with a Bachelors of Science in physical education. He received his Master's in Education from the University of Phoenix. While at the University of Arizona Pierson was an All-American Wrestler. He taught 31 years, 3 at Apollo Junior High, 3 at Rincon, and 25 at Sahuaro. He is starting his 40th year of coaching both football and wrestling. Pierson was inducted in to Sahuaro's Cougar Hall of Fame in 2008. Pierson is an exceptional coach and mentor to all young men that he has coached. He epitomizes the term "coach".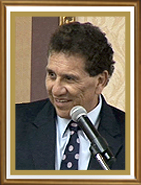 Coach "Curly" Santa Cruz – Pueblo High School
A graduate of Pueblo High School class of 1962, Santurnino "Curly" Santa Cruz was an All-City running back and track standout and went on to play college football at Palo Verde College and Cal-Western University. He attained his Master's degree from the University of Arizona, and he became an acclaimed educator in Tucson Unified School District for forty years. "Curly" was a teacher, football and track coach and administrator. He earned "Coach of the Year" honors in 1988.
---