Volunteer
Since its inception in 2009, Coaches for Charity has awarded over $50,000 in scholarships to high school student athletes. The organization is looking for volunteers to help present events that raise funds for scholarships. Perhaps you would like to volunteer to assist Coaches for Charity in fundraising events by lending a hand or helping find sponsors? Please fill out the form and a member of our team will contact you about the possibilities.
Description of Coaches For Charity annual events:

Coaches for Charity High School Football Kickoff Classic (August)
Annual high school football event with up to four games at four different fields, highlight student athletes, includes a pre-game luncheon the week of games, media coverage, on-field recognition, sponsors and scholarships. Providing a "bowl-like" experience for high school student athletes. Media Coverage.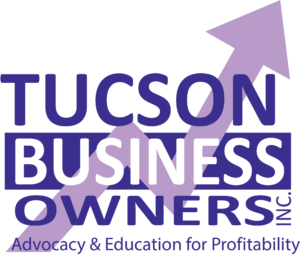 Tucson Business Owners Thanksgiving and Christmas Food Boxes (November)
Provide support and assistance to Tucson Business Owners with collection and distribution of food boxes. Major concentration is on getting sponsorships for food boxes from individuals and corporations, and coordinating distribution of boxes to needy families. Includes media coverage, sponsors, and public relations.

Arizona Bowl Hospitality (December)
Annual New Year's Eve collegiate football bowl game play at Arizona Stadium. Assist bowl committee with hospitality for visiting teams. Involves event management and public relations.

MLK Basketball Classic (January)
Annual high school boy's and girl's basketball classic at University of Arizona McKale Center. Games all day on MLK Day on a court where legends play. Includes hospitality, media coverage, team management, on-court recognition, sponsors and scholarships. Providing student athletes the opportunity to play on in a grand arena – the vast majority of players a once-in-a-lifetime chance to play on a big stage.

Roskruge Cougar Basketball Classic (February)
Annual elementary and middle school boy's and girl's month -long basketball classic played at area high schools. Includes site and game management, a banquet, sponsors and recognition. Providing young student athletes with the opportunity to play at high school gyms in front of larger crowds.

National Football Foundation Hall of Fame Weekend (May)
Annual College Hall of Fame reception and golf tournament honoring University of Arizona Hall of Fame members. Includes sponsorships, public relations, media coverage and event management – especially solicitation and coordination of silent auction.

AIA Lunch (May)
Annual recognition lunch of high school athletic programs in southern Arizona. Includes sponsorships, providing lunch, photos and public relations. Attended by southern Arizona high school principals, assistant principals, athletic directors and honorees.
Dr. Edward Ackerley
ACKERLEY ADVERTISING
445 S Alvernon Way
Tucson, AZ 85711
(520) 546-9707
email: ed@ackerleyadvertising.com
---