Kickoff Classic Banquet
The COACHES FOR CHARITY Kickoff Classic Banquet took place at 12 noon on Saturday, August 12, 2017 at the Doubletree Hotel. This year COACHES FOR CHARITY honored Ricky Hunley who served as the keynote speaker. Hunley is the first University of Arizona Football Player to be selected as a Consensus All American. He played in the NFL for the Broncos, Cardinals and the Raiders.
The football teams participating in this year's COACHES FOR CHARITY Kickoff Classic included Ironwood Ridge, Marana, Nogales, Palo Verde, Pueblo, Rincon/University, Sunnyside and Tanque Verde.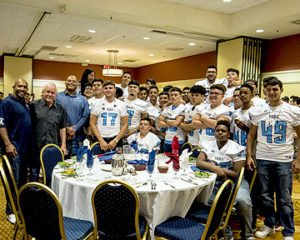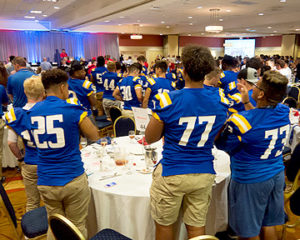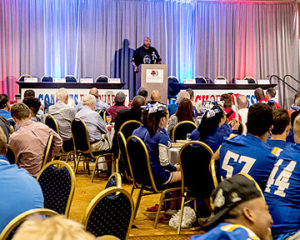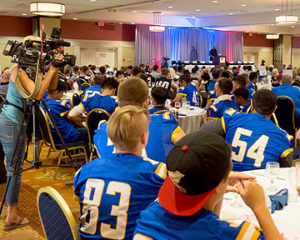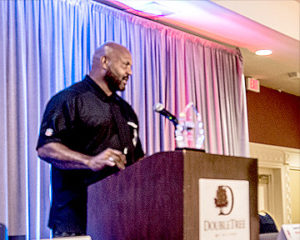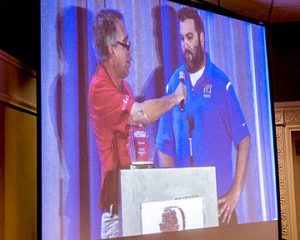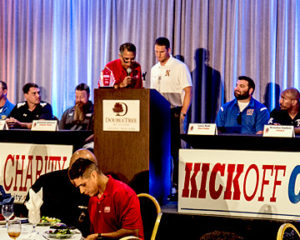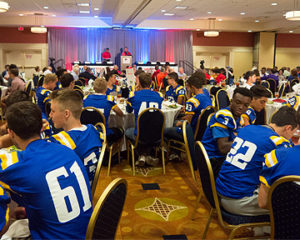 Past Honorees / Keynote Speakers include:
2011 – Frank Busch
2012 – Glen Kerslake (posthumously)
2013 – Jim Livengood
2014 – Dick Tomey
2015 – Andy Lopez
2016 – Lance Briggs
2017 – Ricky Hunley
---